I'll be joining DJ Teemoney at Pop's Bar on Thursday, May 18 for happy hour from 6 to 9 pm.
(Image courtesy of The Bold Italic)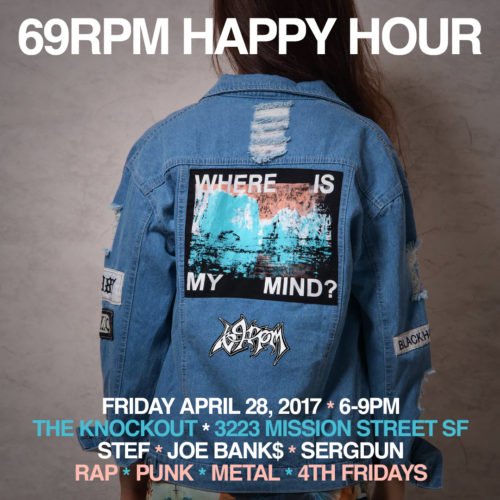 It's the fourth Friday of the month, which means it's 69RPM Happy Hour time. See you at The Knockout for rap, punk and metal from 6 to 9.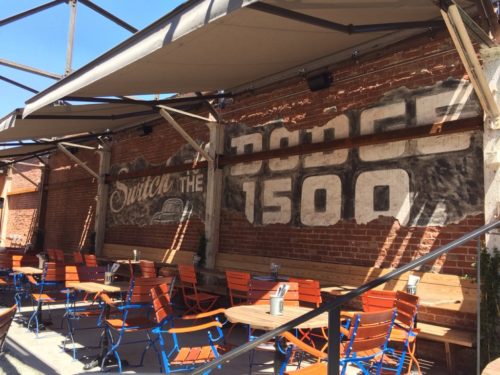 Photo courtesy of SFGate
I'll be back in the beer garden at Drake's Dealership this Saturday afternoon from 1 to 4! (It's not gonna rain until Sunday.)
You can find me at the turntables at Drake's Dealership every 3rd Saturday from 1 to 4 pm. More spring and summer dates: 5/20, 6/17, 7/15, 8/19, 9/16.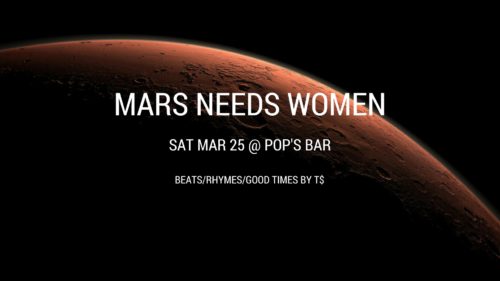 This Saturday night I'll be helping out DJ Teemoney at her Mars Needs Women party at Pop's Bar. All female vocals, R&B, rap, freestyle, pop and more!