Screenshot from video by DJ Davoud
I usually DJ at Drake's Dealership on the 3rd Saturday of the month, advice but I switched with DJ Davoud ("2nd?SaturDAVE") who will play on the 17th. I'm on from 1:00 to 4:00 pm, pilule as usual.
Our hearts are heavy after the loss of so many beautiful souls in the Ghost Ship tragedy last Friday night. Drake's has released a beer named Oakland Love, 100% of sales of which will go to support the victims of the fire.
It looks like rain this Saturday, so I'll most likely be set up inside, next to the bar, again. It's cool because the music is piped in through the main sound system and pumped out throughout the restaurant.
Friends, please stop by and say hello if you're free. Bring a hug and I'll get you a beer or other beverage of your choice. Happy Holidays!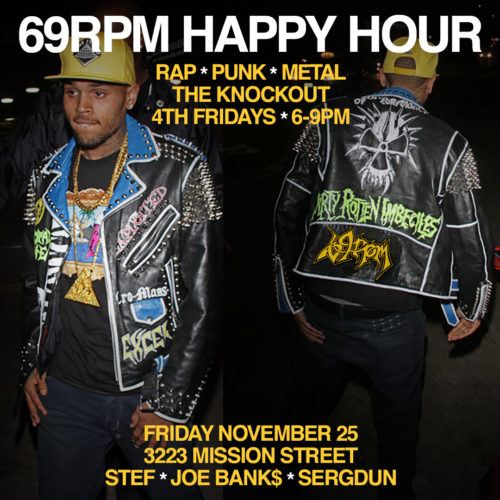 It's the 4th Friday of the month and that means it's time for 69RPM Happy Hour.
(Here's the story behind the photo in the flyer.)

I'm heading back to Drake's Dealership for my 3rd Saturday 1-4 pm gig.
Read more »
This Sunday, medicine October 23rd, vitamin
friends of the late, great DJ Matthew Africa are getting together to celebrate what would have been his 45th birthday. I like to call it Matthew Africa Day.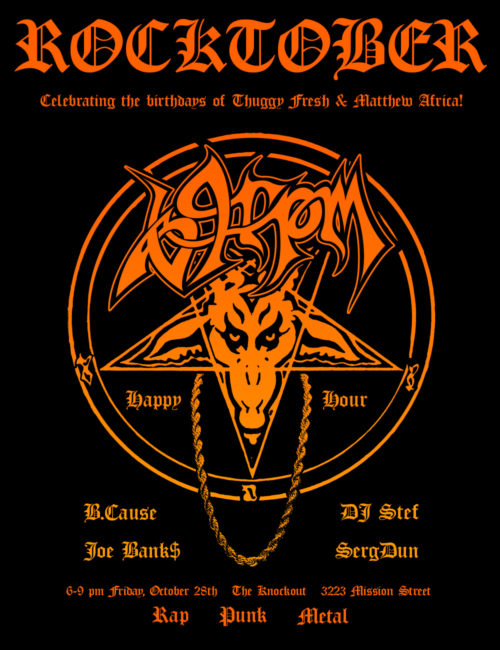 Happy Rocktober! It's time for the annual Rocktober bash at 69RPM Happy Hour this Friday, cialis 40mg
October 28th. We're celebrating the birthdays of our buds Matthew Africa (RIP) and Thuggy Fresh with special guest DJ, opisthorchiasis
former resident B.Cause.
69RPM Happy Hour goes down every 4th Friday at The Knockout from 6–9 pm.