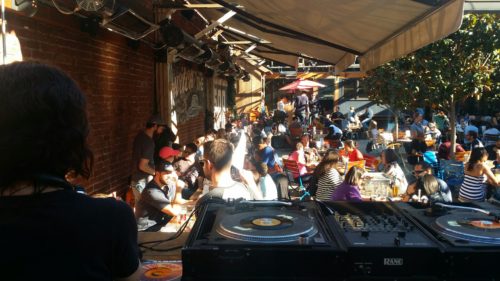 Photo by Eddie K
My monthly Saturday afternoon beer garden gig at Drake's Dealership comes around again this Saturday, August 20 from 1 to 4 pm.
I'm usually on the decks every 3rd Saturday afternoon, but in September I'll be there on the 3rd. September 17 is their Oktoberfest party, complete with a polka band. I don't want to kill the vibe with my lack of Oompah records!
Hope to see you in the beer garden!

San Francisco dance company World Dance Fusion celebrates 15 years with A Tribute to Tribe, honoring A Tribe Called Quest. This is a first for me as a DJ, dancers performing to music I mixed, and I'm very excited to experience it.
A Tribute to Tribe is this Sunday, August 7th and starts at 3:00 pm at the Brava Theater Center in the Mission. Get your tickets here.
I'm DJing at the afterparty at San Francisco's Bissap Baobab immediately after the show. Check out the Facebook event page.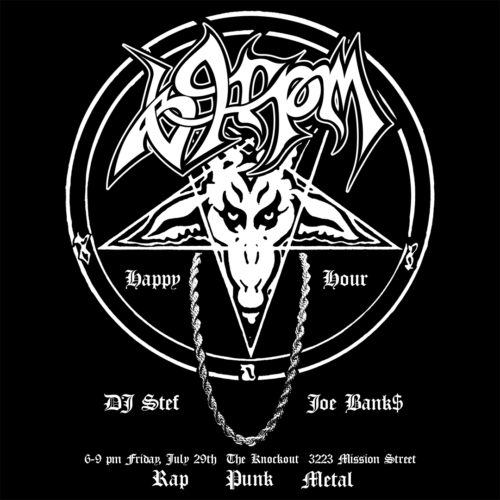 Yep, we got bumped to the 5th Friday again. Come down to The Knockout for rap, punk, metal and $1 off wells and drafts. DJ Joe Bank$ and I are on the turntables, Tracy is at the bar!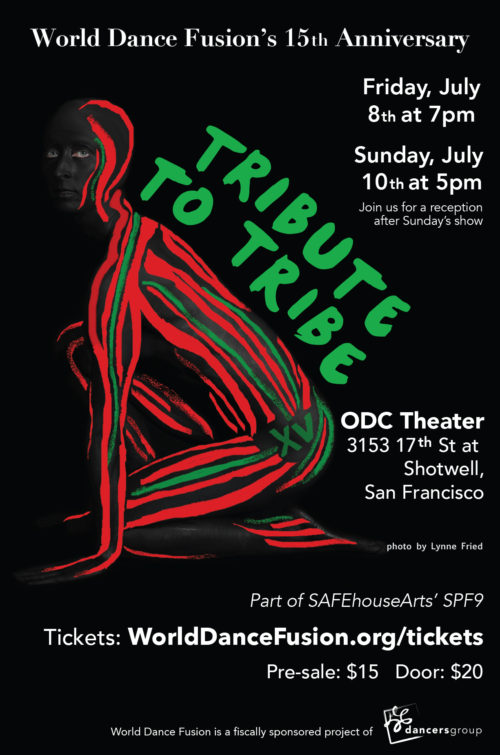 UPDATE: This event has been postponed. Please stay tuned to http://www.worlddancefusion.org/category/events/ for updated dates and location.
World Dance Fusion, a San Francisco company that combines multiple styles of cultural dance from all over the world, celebrates their 15th Anniversary with Tribute to Tribe, with all your favorite jams by A Tribe Called Quest, mixed on vinyl by yours truly.