Bay Blue interview from Let's Side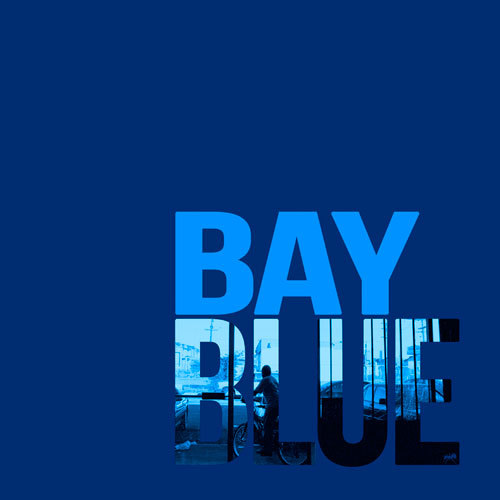 This interview was published in the Winter 2013 issue of Let's Side.

The self-titled Bay Blue album, by Bay Area producer Matt Chang aka Matth, is a jazz-centric, sample-based instrumental album released on November 13, 2012 on the Anticon label. Matt talks about the project and how it represents his experiences in The Town ("Oakland, Califor-ni-YAY").
The press is referring to you as "formerly known as Matth." Should I call you Bay Blue now?
 
Hah. Bay Blue was a name that I gave to the project because I felt it fit the music. What I'm doing now is so different from what I've done in the past, that I just wanted to go with something new. The name thing isn't that important to me.
 
The only listing for Matth on Discogs.com is "He Did Glass Music," the Bully Records 7-inch you did with Sixtoo in 2003. You've produced several tracks for Anticon and most of Pedestrian's UnIndian Songs album. What other production credits would you like to mention?
 
That's because I'm credited as Matt Chang on The Pedestrian album, and he purposely spelled my name differently on just about every song. I did a remix with Controller7 for the Themselves remix album and I did a couple tracks for A.Wolf's album, Miseries Company.
 
You produced "Worldbeaters" (on the B side of "Mainy") by Illa-Dapted that was uncredited. Have you produced any other tracks that people might not know about?
 
I've also done a few tracks for Joe Dub, including the title track for his Pooretry album, and for his group project with Topic, The Painkillers, which I don't think ever came out.
 
What was your last release before this? What have you been up to musically since then?
 
This is my first solo album. I've been doing some songs with The I.M.F., and I've got a few other collaborations in the works, but it may be a little too early to speak on them now. And of course I've got some other solo stuff that I've been working on.
 
When did you start working on Bay Blue, and at that time did you have the vision for the jazz-heavy ode to Oakland that it came out to be? (I like what you said to Impose Magazine, about it taking "almost as long as the war in Afghanistan, but hopefully not as pointless.")
 
I've had plans to do a solo project since 2004/2005. It took a long time to figure out what I wanted to do and to accumulate the records that I needed to do it. I tried to go in a bunch of different directions and made about three or four albums worth of material in that time, and Bay Blue is where I ended up.
Does every track on Bay Blue relate to Oakland in some way?
 
No, not every track, but I was both living and working in Oakland at the time, so it was only natural that my music was influenced by its radical politics and deep roots. As I was working on the album and incorporating parts of the Bay's musical history into the songs, it became apparent how much of an impact the Bay had on my music, hence the name.
You have Turfin 24/7 dancing in the "Take It Back Time" video, which is fantastic. How did the dancers respond to the music when they first heard it?
 
I wasn't sure how they were going to respond when I first played them the track, but they were really open to it. They liked the idea of combining the past and present cultures. I think the dancers fit the music so well because they themselves are like jazz soloists in the way that they improvise and tell stories.
 
Are the samples mostly from records you had before you had this idea, or did you do some digging specifically for this concept? Was the range of jazz and blues you used intentional?
 
A lot of the records I had from before, but I yeah I had to pick up a bunch of stuff specifically for this album. It kinda made diggin' fun again to be checking records that I usually wouldn't. Doing so gave me a few ideas for future projects as well.
 
What's one of your most memorable record-digging adventures?
 
I was out in N.Y. diggin' in some basement in Brooklyn a few years back. I only found this one folk record, I don't even remember what the name of it was, but the cover had this big ass face on it. The store didn't give me a bag, and I was carrying that stupid record all around New York for like eight hours or something. I felt like people on the subway were looking at me like, "Why is this dude carrying around this stupid folk record?" I almost just left it on the street 'cause I was so tired of carrying it, but I was like, "There has to be something dope on this!" I finally got it back home to the Bay and I was all excited to listen to it 'cause I was just so convinced that there was gonna be all this epic shit on it. Of course, it sucked and there was nothing on it.
 
Thanks for putting this out on vinyl. Why did you do vinyl while a lot of new releases are not on vinyl?
 
Obviously, vinyl sounds the best. I like everything I do to be pressed on vinyl if possible.
Agreed.
– DJ Stef
– – – – – – – – – –
LIsten to the Bay Blue tracks "Don't Clap on the One and the Three" and "Take It Back Time" at Soundcloud.com/anticon/ and get the album at anticon.com or at your local record store on wax.

Comments are closed.