Matthew Africa Birthday Celebration
October 19, 2013
•
Events
•
Comments Off

on Matthew Africa Birthday Celebration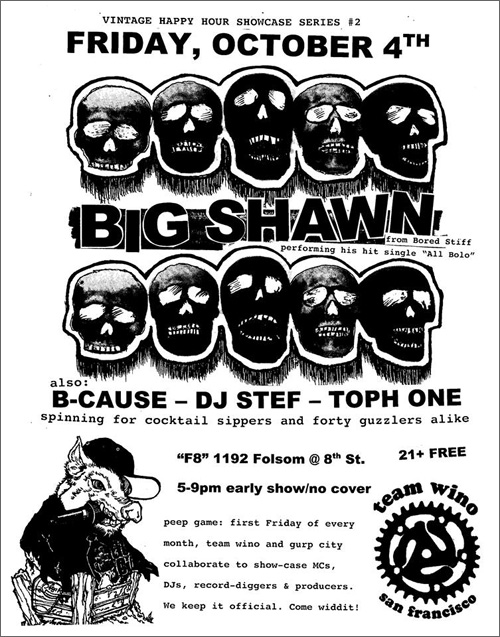 This month's 69RPM Happy Hour was cancelled, ll be at F8 Friday, October 4th for Vintage Happy Hour, 5 to 9 pm with Big Shawn (Bored Stiff), DJ B.Cause and our host Toph One. Vintage happens every Friday, and there's a new showcase series on the first Friday of the month.



Please join us Wednesday, Bay Area, in paying tribute to our friend Matthew Africa, and celebrating his life, with lots of his DJ friends on two floors at The Night Light in Oakland on his birthday, October 23rd. Or as I like to call it, Matthew Africa Day.
There will be shirts and hopefully, more buttons.
Design by Mike Davis aka Mike2600 of Burlesque Design

Comments are closed.