RBMA Radio San Francisco Pop-Up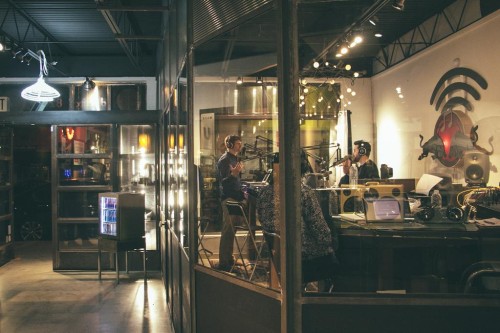 Shawn Reynaldo and Tycho at the RBMA SF popup (Photo courtesy of Dijital Fix)
I'll be on RBMA Radio from 7-8 pm on March 9th!

Since February 25th and running until March 11, Red Bull Music Academy Radio is broadcasting live from the Dijital Fix store on Valencia Street. I will be a guest on Monday, March 9th from 7 to 8 pm and the topic is San Francisco hip-hop. I'm going to play and talk about tracks from some of my favorite Bay Area artists. Tune in at live.rbmaradio.com, and be sure to browse all the channels for some amazing live sets, mixes, chats and interviews from a variety of genres and eras.
Check back here for a summary in a few days. I'll post all the records played along with more background info and links.
Big thanks to Vivian Host for inviting me. More info here: RBMA Radio Is Live Today From San Francisco

Comments are closed.