Humphry Slocombe x Vinyl Dreams Happy Hour 2/17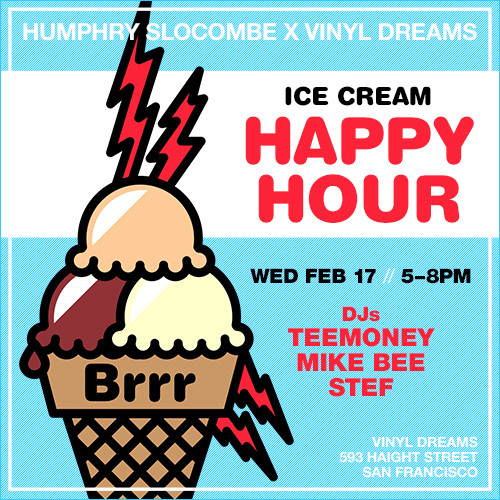 It's time for the winter edition of the Humphry Slocombe ice cream happy hour at Vinyl Dreams. Brrr!
Vinyl Dreams proprietor Mike Bee, Teemoney and I spin records for your dancing, shopping and ice cream-licking pleasure from 5 pm to 8-ish. Bring the kids!
The Vinyl Dreams shop is at 593 Haight Street in San Francisco.